We are dropping off supplies and rescuing animals in the areas most impacted by Hurricane Michael. Our team will continue to serve the Panhandle area for the next month making sure families and animals are safe and provided for
Our team partners will local organizations to aid them in their missions. We believe giving back to our local charities is the best way to grow a community of compassion. Join us for a volunteer day!
Malawi Rural Health Clinic
In the rural villages of Malawi, children die everyday from simple, curable ailments like Malaria. We want to put an end to this so we've decided to build a clinic in the remote villages of Salima, Malawi to save lives and prevent tragedies like this from happening.
Animal Shelter in Puerto Rico
We decided to continue our rescue work in Puerto Rico by opening a shelter for animals in desperate need of help. Because of our work since Hurricane Maria, the mayor has allowed us to keep a city building and turn it into a full time animal shelter.
We rescue animals from disasters, abandonment, high-kill shelters and abuse and neglect. We accept owner surrenders and transfers from all over the U.S. and Puerto Rico. Our foster program allows animals in need time to heal and be loved until they are adopted to their forever families.
On average, in each village in Malawi, there are around 100 orphaned children under 5 years old. In Tembwe Village, Malawi, we decided to build an orphanage for the children in need. A place where they can come each morning for a lesson and meal.
We support orphaned and impoverished children that are unable to attend school with scholarships and basic needs to keep them healthy, happy and in class! Our scholarship program is currently running in Malawi and Uganda and we hope to expand to other countries soon.
We are working to save the last pack of Wild Dogs in Ruaha National Park, Tanzania. Our goal is to minimize human-wildlife conflict between the dogs and villagers. Through education and prevention we can save this iconic species and help locals thrive.
Promoting animal welfare through education and training in rural villages in East Africa to elementary schools in Florida to prevent cruelty and create an animal ethic of kindness and respect for all creatures.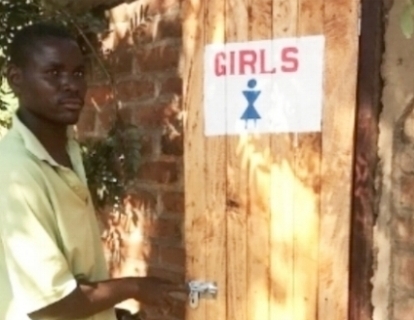 Gender Equality in Schools
Helping young girls stay in school by providing sanitary napkins and installing private toilets in Malawi rural villages so they don't have to skip class. Creating after school programs for girls to have a safe space to discuss issues around rape, poverty, pregnancy and mental health.