Our Kind
Inspiring Compassion through Global Action
Compassion Kind is dedicated to promoting a more conscious culture through compassionate actions to end the suffering of all beings. We want to create a paradigm shift that elevates human consciousness and strengthens the human-animal bond. People helping animals and animals helping people. We do this through education, advocacy, relief work and community projects. We believe compassion is a catalyst for change.
Our Approach
We approach each and every situation with an open mind. We work to build respect and trust with the partners, communities, and countries we work in. With their acceptance, we build a plan together to meet the most pressing issues. We listen, learn, and solve the needs together. We look for solutions that are integrated, scaleable, and sustainable. At Compassion Kind, we work with governments, institutions, local leaders, civil society organizations, foundations, and businesses around the world to ensure that the most vulnerable beings are heard, and that they get the assistance they need to sustain from within the communities. Our teams and partners advocate for capacity building training and grass roots techniques so we make a lasting impact, create measurable change, and operate as efficiently as possible.
Animal Rescue
We believe all beings deserve to live a life free from harm, a life where their basic needs are met and they do not suffer at the hands of mankind. We rescue animals all over the world that are in need, from puppy mills to disasters, abuse cases and abandonment. We show them compassion and kindness, rehabilitate them and find them homes or rehabilitation centers if needed. We primarily work with domestic animals in our rescue efforts but we do educate communities on the welfare of all animals, domestic and wild. Through our adoption program, animals from the U.S. and Puerto Rico get a second chance at life.
Global Awareness
Compassion is an awareness of others' suffering combined with a willingness to take action to relieve the suffering. To empathize, we must first be aware of the suffering. Compassion Kind uses global awareness campaigns to ignite compassion in global citizens and inspire them to take action. We focus on the most pressing animal welfare and human rights issues around the globe. Education is a powerful tool for transformation. With it, we can create a more humane and sustainable world. At Compassion Kind we empower people to develop solutions that are conscious and sustainable for people, animals and environment. We work with schools to include humane education in their curriculum and activities. Our programs include Conservation Clubs, tree nursery and farm animal care demonstrations and the promotion of progressive, environmentally aware education.
Disaster Relief
When a natural disaster or man-made disaster strikes, Compassion Kind sends a team in to assess the situation and see how we can best help. From supply drops to shelter aid, special needs assistance and animal rescues, we are there to assist. We focus on the most devastated and vulnerable populations in a disaster situation, where help is needed most but not always administered. Our team conducts a needs assessment, connects with partner organizations and prepares an emergency plan to assist the people and animals in need. Our team includes human and animal doctors, crisis and disaster relief specialists, sustainability experts and dedicated volunteers.
Community Development
We believe in the power of communities to create lasting change from within. We focus on compassionate projects that impact the lives of people and animals around the globe. We focus our efforts on the following global issues including refugee aid, animal welfare, human-wildlife conflict, poverty alleviation, gender equality, climate change and education. Our projects are varied but share one central theme; compassion. It is the root of all of our work and the driving force behind our organization. We encourage local leaders and community members to take charge and feel empowered to make a difference. We provide training and support for their projects so that they can be sustained within the communities. We look for solutions that improve the human to human and human to animal bond, breaking the cycle of conflict between all kind.
Aja-Nikiya Estro
Aja-Nikiya is a humanitarian, story teller, photographer, public speaker and activist for animals and under served populations. She has bridged her expertise in project development, marketing, and activism to help communities in extreme poverty develop sustainable solutions that preserve biodiversity and inspire global citizenship.
Aja is catalyst for change and a voice for the voiceless and founded Compassion Kind in 2014 after she realized the way to change the world was through compassion. She has six fur children: Nikko, Lilly, Nena, Flaka, Carmella and Puma.
Fun Fact: She was a professional ballet and modern dancer!
Director | Global Health Programs
Valeria De Jesus, M.D.
Valeria was born in San Juan, Puerto Rico and studied medicine in the Dominican Republic. She has dedicated her medical career to the service of underserved communities. She began her journey with Compassion Kind as a disaster relief volunteer after Hurricane Maria and never left! She has since adopted a little rescue pup named Gnocci. Valeria oversees our medical relief in countries around the world including Uganda, Malawi and Belize.
Fun fact: She loves paddle boarding and hiking.
Vice President | Animal Operations
Angel Ravida
After serving nine years in the United States Marine Corps, Angel decided to open her own dog training center. She is originally from Rockledge, Fl and now lives in Saint Petersburg with her daughter Kaily, Australian Shepard Jake, and two Miniature Dachshunds Weeny and Puppy. Angel has dedicated the last six years to helping train animals that would otherwise be put down or surrendered to shelters. She opened Angel's Basics Dog Training in 2013 to help strengthen the bond between humans and animals. She has always had a strong love of animals and is very passionate about training, fostering, and saving animals with Compassion Kind.
Fun Fact – She owns a Mini Pig named Petey!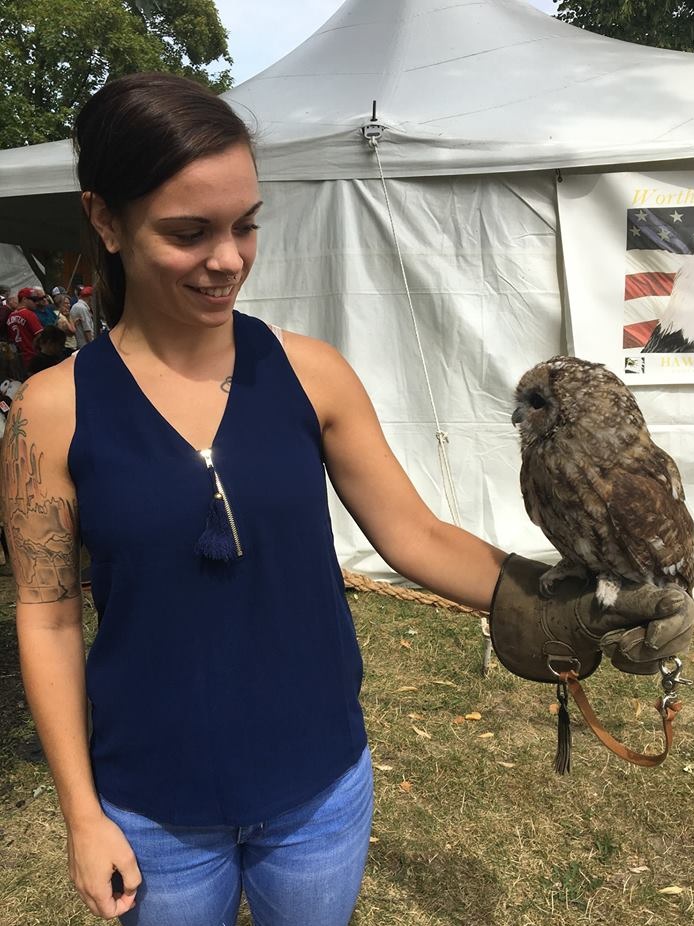 Director | Media & Communications
Kim Mniece
Kim Mniece's two biggest passions lie in storytelling and animals. She was introduced to CK while creating a documentary with Aja, the founder, about the stray dogs in Puerto Rico. As someone who is always seeking opportunities for change and spreading awareness, she fell in love with Compassion Kind right away and is now here to stay! Kim continues to use her film expertise to tell stories through Compassion Kind's projects. She has five fur babies: a dog named Captain, two cats: Wiccan and Gypsy, and two degu's: Leo and Dali.
Fun fact: She is a former rugby player!
Leadership
Aja-Nikiya Estro
Kim Mniece
Angel Ravida
Jeff Bronson
Valeria de Jesus Collazo
Glitter Kaude
Gideon Kaude
JoAnn Kalbfell
Ground Team
Maria Rivera
Filda Mills
Carmen Aquino
Emma Aceng
Sara Pagan
Nancy Weil
Karitza De Jesus
Board
Jenna Hogg
Dr. Yvonka DeRidder
Jackie Walling
Amanda Harrington
James Gaetano
John Scura
We are a volunteer based organization dedicated to global change through compassionate action.
Our Partnerships
We appreciate our sponsors and partners. Below we have listed some of our corporate partners, with still so many others to thank. Together we are all helping to make a difference in the lives of many around the world.
Compassion Kind works with local businesses, nonprofits, donors, and other organizations that are committed to investing in our global approach towards refugee aid, animal welfare, human-wildlife conflict, poverty alleviation, gender equality, climate change and education. Through our partners, we are able to support those in most vulnerable situations.
If you would like to submit a proposal for a marketing partnership, please email info@compassionkind.org.